Name: 023 Emergence
Height: 4 inches
Weapons: Hard face, hoof-like limbs
Summary:
These somewhat uncommon Emergences tend to congregate near bodies of water, particularly those that contain less radiation. It is unknown why they dislike radiation, as most radiation is harmless to Emergences. They have been observed to form large herds and graze on Emergent. Currently, they are the only Emergences that require sustenance on any material, and it is surprising that they feed off of the substance that gives them life.
They are normally peaceful, unless startled, in which case they will create a stampede that can devastate anything nearby.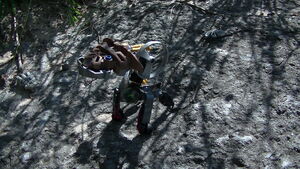 Ad blocker interference detected!
Wikia is a free-to-use site that makes money from advertising. We have a modified experience for viewers using ad blockers

Wikia is not accessible if you've made further modifications. Remove the custom ad blocker rule(s) and the page will load as expected.